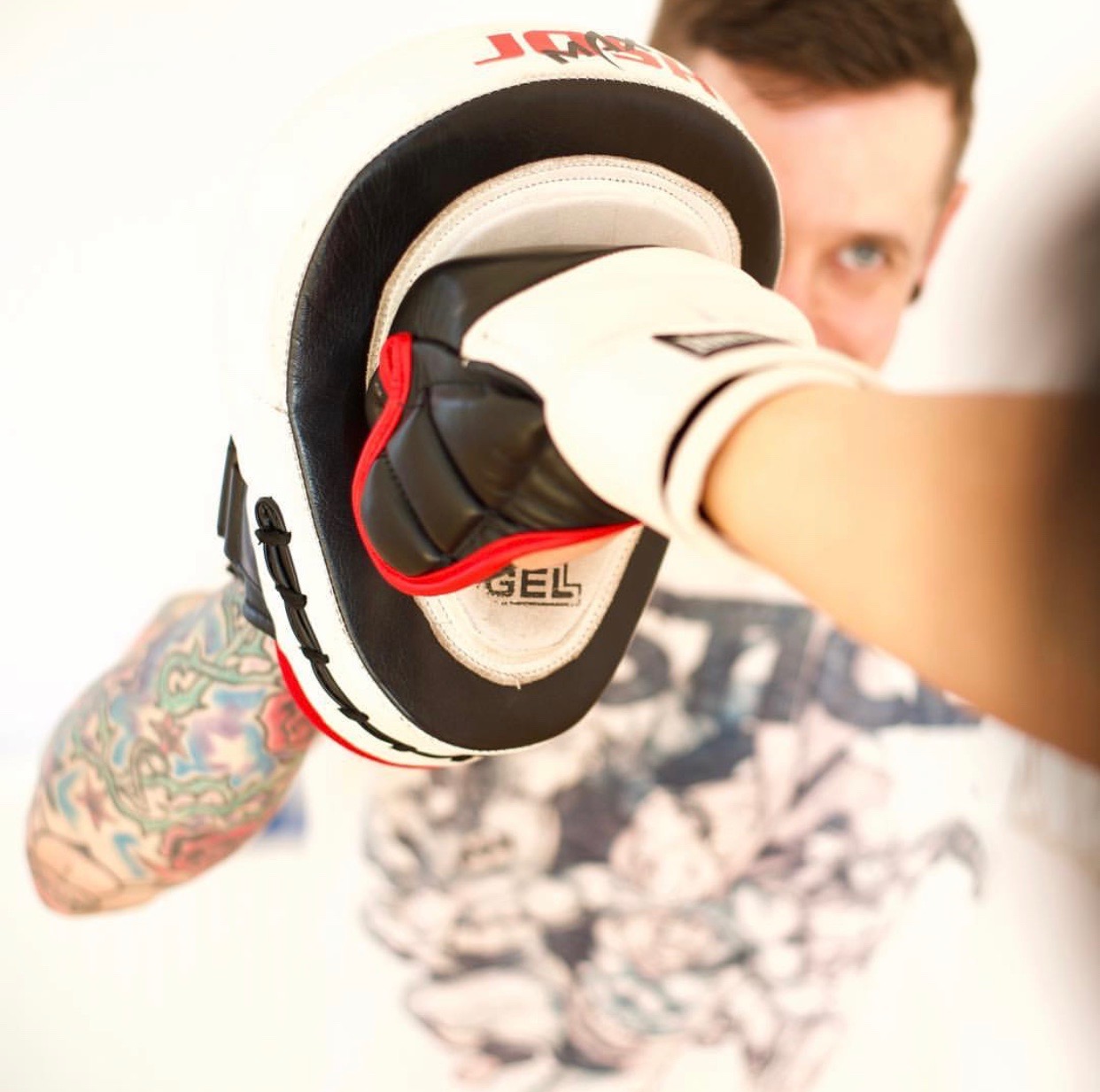 Tuesday 5.30pm – 6.30pm || Friday 6.45pm – 7.45pm
Want to see what happens when you don't give up!
This weekly cardio box style class provides professional glove and pad based tuition that'll increase your fitness and coordination.  We're not saying we can turn you into a world champion but you'll leave with a swagger feeling totally bad ass!
Kicking off with a warm up and dynamic stretches to prepare the body and mind for the workout ahead, we'll coach your foot positions, jabs, crosses, hooks and uppercuts. We'll also up-skill you at holding pads so you can learn some partner drills and get that blood pumping. 
This is a fast paced class that will give a high impact burn teaching teaching techniques from a variety of pugilistic sports.
If you're looking to burn fat, tone up and increase fitness cardio box is the class for you.
We might even throw in a montage….or five! 
Sports scientists agree that cardio-boxing is one of the best forms of exercise. It conditions the total body and provides a complete workout for your cardiovascular and endurance systems.
Cardio-boxing also promotes a person's well being by strengthening their self-discipline and combined with strength training. It is well and truly the total package for self-defense and fitness.
Single session £8 || 5 Class Pass £37.50 || 10 Class Pass £70 || 20 Class Pass £130.
This class is usually taught by Vincent Jet Rollins & Laura Buckley
ALL LEVELS