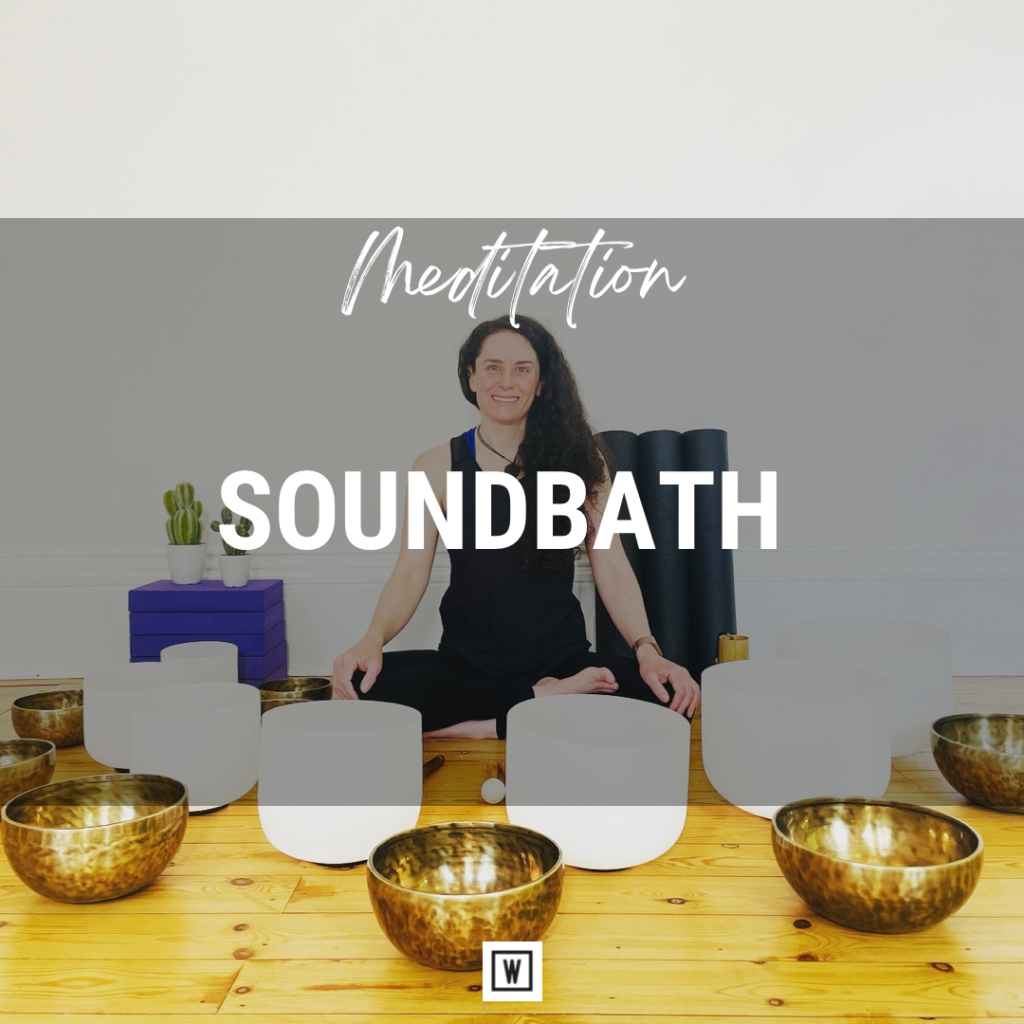 Meditation – Sound Bath || Tuesday 8.30pm – 9.30pm 
We open the practice by grounding and feeling into our bodies. A gentle heart coherence breathing practice will help us to drop out of the head and connect as a group. Lying down in a supported Savasana you will be taken on a journey of sound with Himalayan and Crystal Singing bowls. We will take time at the end to ground ourselves again before leaving.
Sound baths have the benefit of meditation without "feeling like you're meditating". This slowing down activates our parasympathetic or rest and digest state, allowing the body to repair internal damage and return to balance. Healing benefits can be experienced on all levels of body, mind and spirit. Potential positive effects are reducing stress and physical pain, sleep disorders and lowered blood pressure and heart rate. Expect to leave feeling relaxed and calm with a greater sense of well-being.
STUDIO – Single session £10 || 5 Class Pass £45 || 10 Class Pass £80 || 20 Class Pass £150.
This class is usually taught by Emily Forbes
ALL LEVELS