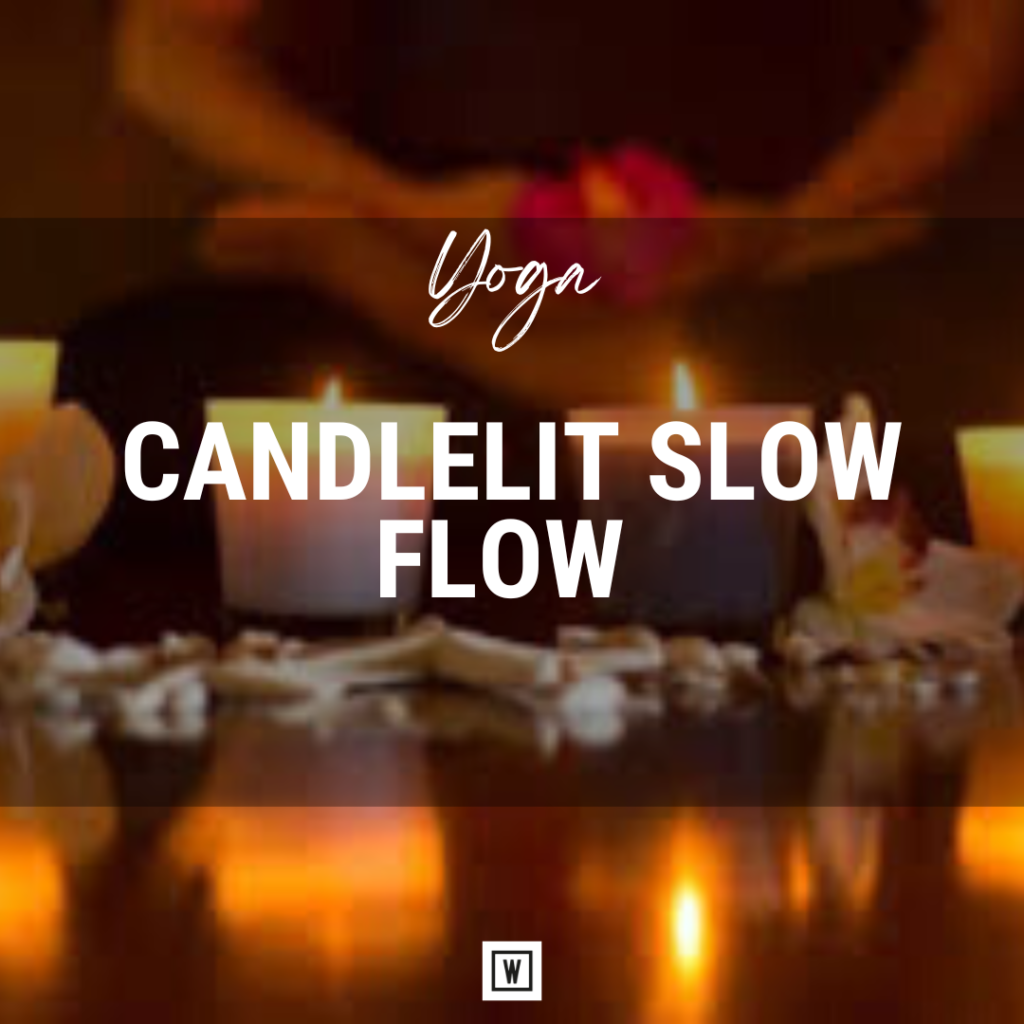 Candlelit Slow Flow Yoga || Sunday 6.45pm -7.45pm
Do you feel like you are rushing all day? Would you like to take some time to slow down? Challenge your practice by moving through this slow paced class with your eyes closed. Enjoy slowly flowing through grounding poses and then challenge your balance with this inward practice.
Slow Flow explores longer holding postures to engage the muscles and cultivate strength and flexibility. This class is designed to balance your mind and go deeper into the breath using slower, progressive posture sequences.
A warm relaxing candlelit slow and stretchy flow combining elements of hatha, vinyasa and yin. The practice will be to calming music and the focus will be on unwinding and relaxing – the perfect way to end your day.
STUDIO – Single session £10 || 5 Class Pass £45 || 10 Class Pass £80 || 20 Class Pass £150.