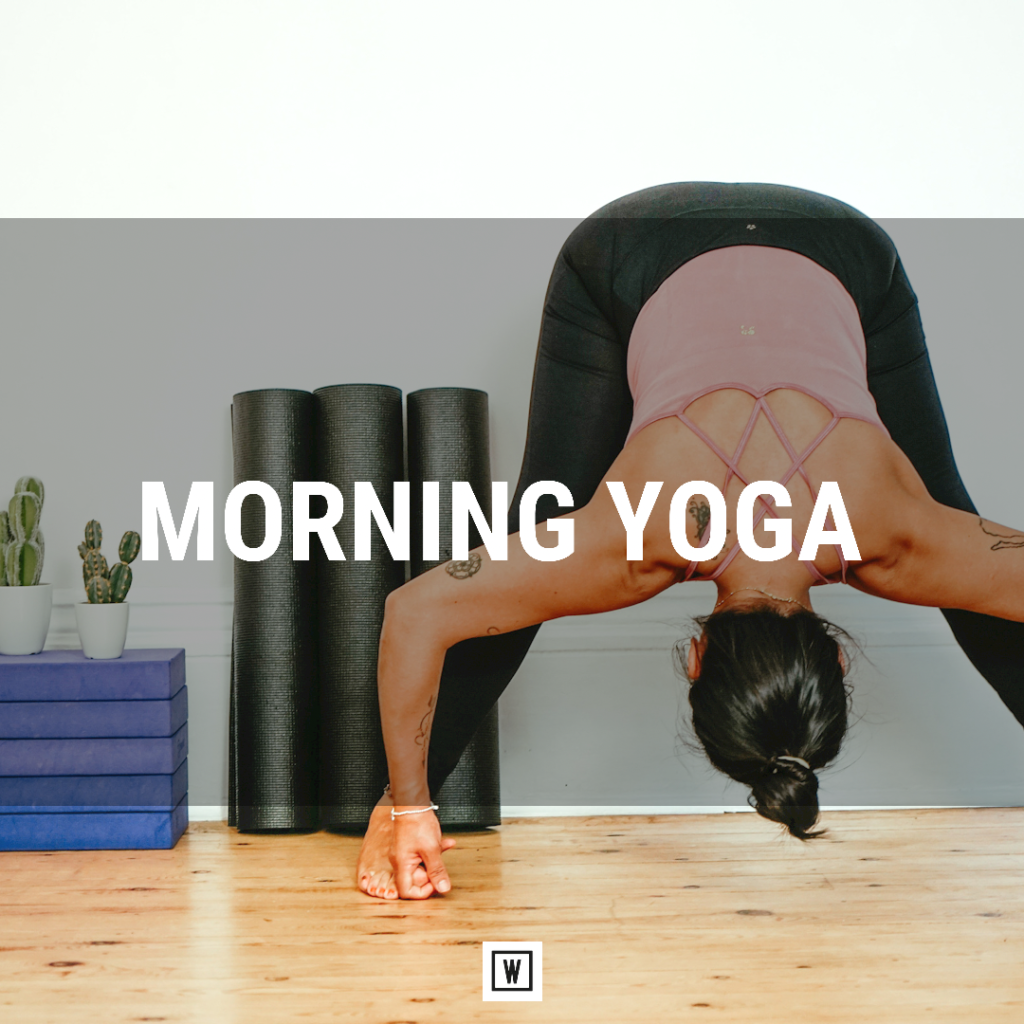 Yoga Morning  || Saturday 10am – 11am  || Sunday 9.15am – 10.15am || Sunday 10.30am – 11.30am 
Morning yoga is the best yoga, and if you're one of Leeds' early birds this class is ideal, getting your mind and body prepped for the day.
This rise and shine class will be an invigorating practice that will be focused on stretching out after hours of stillness, warming up & focusing the mind for the day ahead and maybe even setting an intention or two.
Morning Yoga will centre around Sun Salutation sequences (Surya Namaskar) and feed in other asanas to create a full body movement class creating a more grateful, alert sense of self.
Starting the week out with a yoga practice will set your mind for a positive week.
This class is delivered at our beautiful studios in Headingley, Leeds, so perfect for anyone who lives in the area or if you're travelling to the city from North Leeds and beyond you can avoid getting stuck in traffic and stop in for pre work yoga.
STUDIO – Single session £10 || 5 Class Pass £45 || 10 Class Pass £80 || 20 Class Pass £150.