ASHTANGA VINYASA 200hrs YOGA TEACHER TRAINING || WE ARE WELLNESS || LEEDS || 2023
Ashtanga Vinyasa Teacher Training 200 hours 2023 || with Jamie Blowers
Ever wanted to become a yoga teacher?
UK Senior Yoga Teacher Jamie Blowers is back for his fifth year of teacher training at We Are Wellness. 
Jamie is a renowned yoga teacher in Leeds and the whole of the UK, known for his modern revised approach to yoga.
This year we are running the training on weekends to make it as easy as possible to fit it around your life, and give you time to practice after each weekend of learning. 
About Jamie
Jamie has a vast background in dance and other disciplines which give him a unique understanding of movement, the body and the language of teaching. This is a great opportunity to not only learn Ashtanga Vinyasa but also the Rocket Yoga approach, which means you'll be confident to lead a variety of classes, and with an emphasis on the individual confidence to put your own mark on the yoga world.
Dates
One weekend per month from January 2023 – Oct 2023
January 14th & 15th
February 11th & 12th
March 11th & 12th
April 8th & 9th
May 13th & 14th
June 10th & 11th
July 8th & 9th
September 9th & 10th
September 30th & October 1st
Cost
£2500 || Deposit £500
Venue
We Are Wellness
Location 
Headingley, Leeds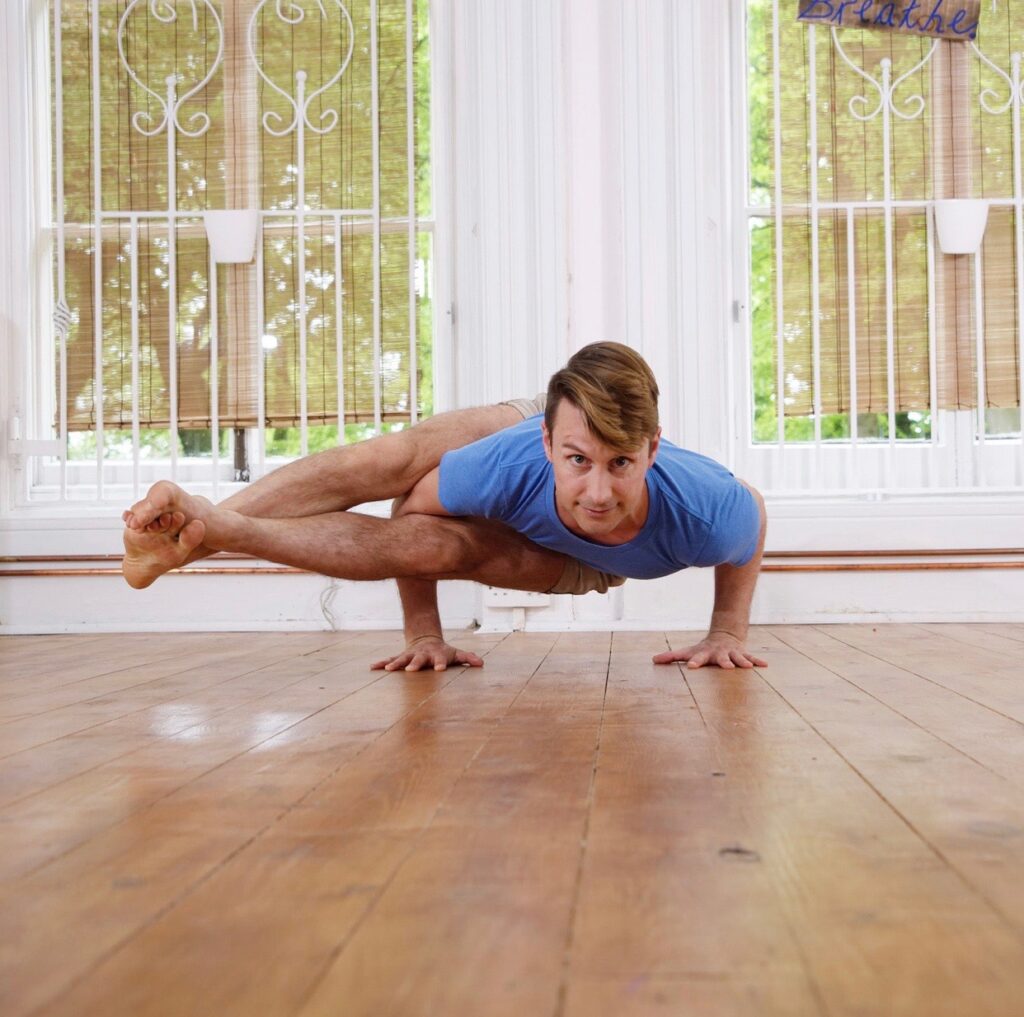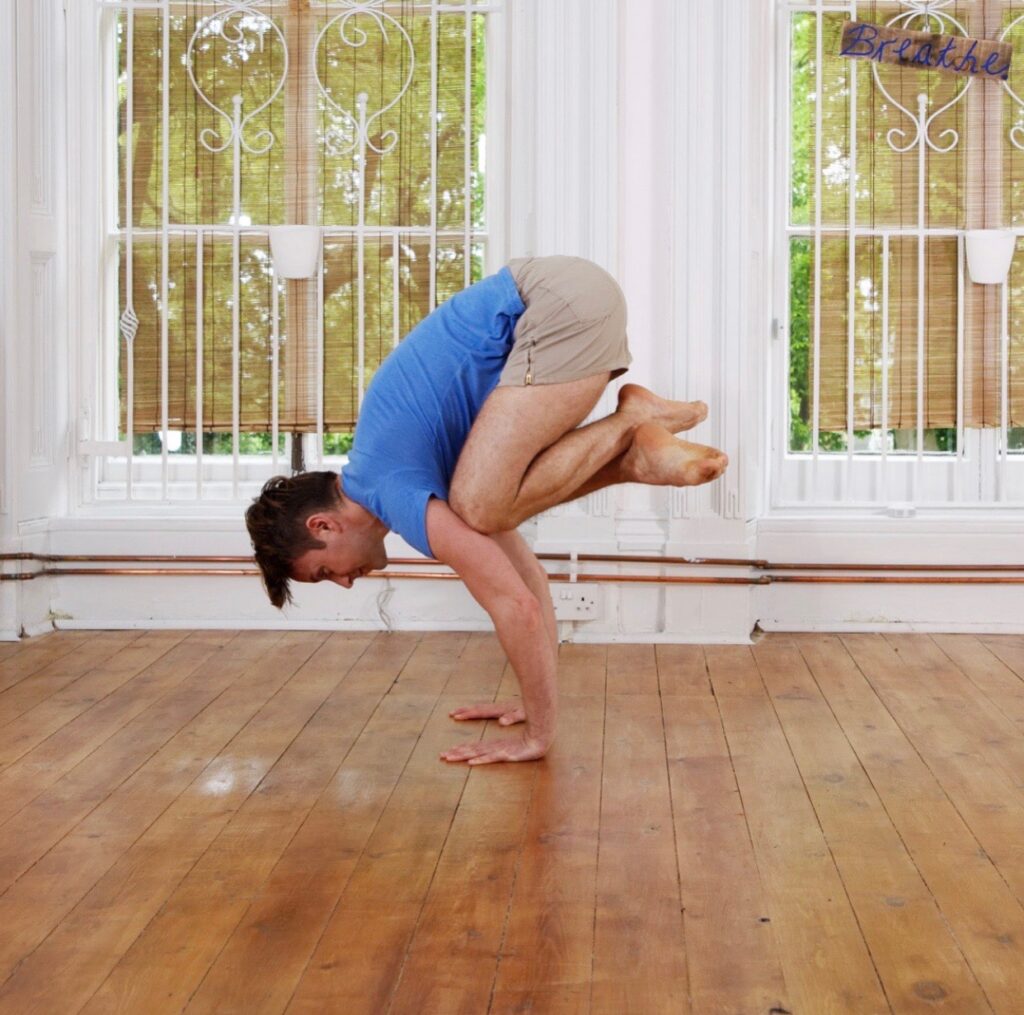 HISTORY || all contact hours

The history of Yoga will be delivered as a lecture accompanied by word processed document for each student. Students will be asked to complete a comprehension exercise and to create a time line. The learning aim is that students can understand and learn the evolution of the Ashtanga Yoga lineage, including the major figures and major texts. Larry Shultz is included to show that innovation is still happening in Ashtanga in in more recent times in much the same way as Ashtanga in the inception of T.Krishnamac harya. The great custodian of traditional Ashtanga will be juxtaposed with these innovators to give students a contextual understanding of Ashtanga as a simultaneously evolving and classical practice.

Pattabhi Jois
Krishnamachayra , B.K.S Iyengar
Yoga Sutras: The Eight Limbs of Patanjali
History of Ashtanga Vinyasa Yoga
Larry Shultz
The Eight Limbs of Ashtanga Yoga.
The Sutras of Patangeli will be considered in group reading and discussion along with the Eight Limb pathway of Ashtanga Yoga, and its evolution from The Upanishads to The Yoga Sutras.
TT Taster Day
Date
TBA

Cost
£20

Venue
We Are Wellness

Location 
Leeds
PRANAYAMA || all contact hours

Ujjayi Pranayama will be taught and practiced as a group practice and then individually the students will practice ujjayi pranayama making notes of their personal observations, these observations will culminate in a script to teach the ujjayi breath. In pairs the students will teach each other testing out their scripts and then feed back to the group. Fine tuning the scripts will continue throughout the course. Key points that will be introduced during this section are, The subtle energy Prana and Apana, the Subtle energy Chanel Shushumna Nadi and the theory of Kundalini. We then apply the techniques to the Asana practice and the students start to teach the breath as part of the Asana practice.

Ujjayi Breath

Theory and Practice, Working with the breath in Ashtanga sequences.

SUN SALUTATIONS || all contact hours

The students will practice Suranamascara A&B making notes and observations of their personal practice.

Each Asana and Vinyasa of the Namaskara will be workshopped as a group. The understanding of safe, traditional and modified variations for every level of practice and diverse injuries will be discussed and taught. Student will practice teaching in pairs and also have opportunity to teach in small groups. The key points to be learned are Benefits and meaning of Surya namaskara. The mind body breath connection and how to introduce, inspire, cultivate and support this as a teacher.

Suryanamaskara A – Theory and Practice
Suryanamaskara B – Theory and Practice
Teaching Suryanamaskara A and B

ANATOMY || all contact hours

Anatomy is delivered by Dr Mausumi Chattergee. Dr Chattergee is a Registered General Practitioner and a Musculoskeletal specialist and has benefitted by already studying Ashtanga Teacher training. This section will be in the form of a lecture with interaction exercises and followed by a written test of students functional knowledge as applied to Ashtanga Yoga and basic anatomy. This section helps to develop the eye for assessing the body and the Practice from a functional anatomy perspective. The ability to discern how much benefit is available for particular practitioners in any Ashtanga Asana.

Name and locate muscles, bones and joints
Spinal Integrity
Functional Movement
The pelvis in relation to spine and hamstrings.
Understand the Key concepts of Muscle tension, Bone compression, Proportion and Orientation and the difference and interaction between them.
Yoga Practices – all contact hours

The understanding of the individual as the primary subject and the necessity for individual practitioners desires abilities and anatomies to be assessed and that the modified Ashtanga series be utilised in serving the budding beginner Ashtanga Yogi.

Modified Primary Series This will be the core of the course and the practice. Self practice (depending on individual ability) and the practice delivered by the student teachers at the end of the course.
Full Primary Series (All Asana will introduced)
Contemporary technique and considerations & Traditional. (All my experience teaching and practicing Ashtanga will be shared and offered to support these considerations)
Modified Intermediate Series, in the form of Larry Shultz's Rocket Yoga®
Sun Salutations A & B As minimum practice for Ashtanga Beginner.

ASANAS || all contact hours
Practice Experience

Students should have been practicing yoga for 2 years and have a regular practice before they will be permitted to en-role on the teacher training course.
Jamie Blowers as Registered Senior Yoga Teacher with Yoga Alliance U.K. will teach a minimum of 70 percent of the course content. This course is delivered over a minimum of 21 Days. 180 of the 200 hours are contact hours in the studio with The Senior Yoga Teacher Jamie Blowers. 30 hours will be non contact for observing classes and assisting adjusting in classes.
Booking, Payments & Dates
Booking

The full price of this course is £2500
A deposit of £500 is necessary to secure a place on this course and is payable to We Are Wellness through our online booking system.
The full fee, less deposit of £2000 should be paid 35 days before the beginning of the course directly to Jamie Blowers.
Applications will be taken on a 'first come first served' basis and students who have paid their deposit will have priority over those who haven't.
We reserving the right to refuse a place to students who have not paid their deposit or full fees by the required date.
The fees must be paid in full and any private sessions paid for before a graduation certificate will be issued.
What fees are include & what is not included

Included

Training and assessment by a qualified Yoga Alliance Professionals SYT
All lectures are given with accompanying Handouts all bound together.
There is a DVD of The Modified Primary Series accompanying the course for each enrolled student.
A minimum of one full Asana Practice each day of training.
Practical teaching opportunities per day of training.
A complimentary membership with Yoga Alliance Professionals (Formerly Yoga Alliance UK, for the duration of the training.
The benefit of Student teacher insurance for the duration of the course for only £10 (£20 if in Ireland) from The Yoga Alliance Professionals.
Full Date for 2023
January 2023 – Oct 2023
January 14th & 15th
February 11th & 12th
March 11th & 12th
April 8th & 9th
May 13th & 14th
June 10th & 11th
July 8th & 9th
September 9th & 10th
September 30th & October 1st
Not included

Flights, accommodation and food for yourself
Insurance (you can get this from Yoga Alliance Professionals for just £10)* If you reside in the UK or £20 if you reside in Ireland
A certificate (paying the fees do not guarantee you a certificate as you will need to successfully pass all assignments and attend a minimum of 80% the course.
Yoga mats.