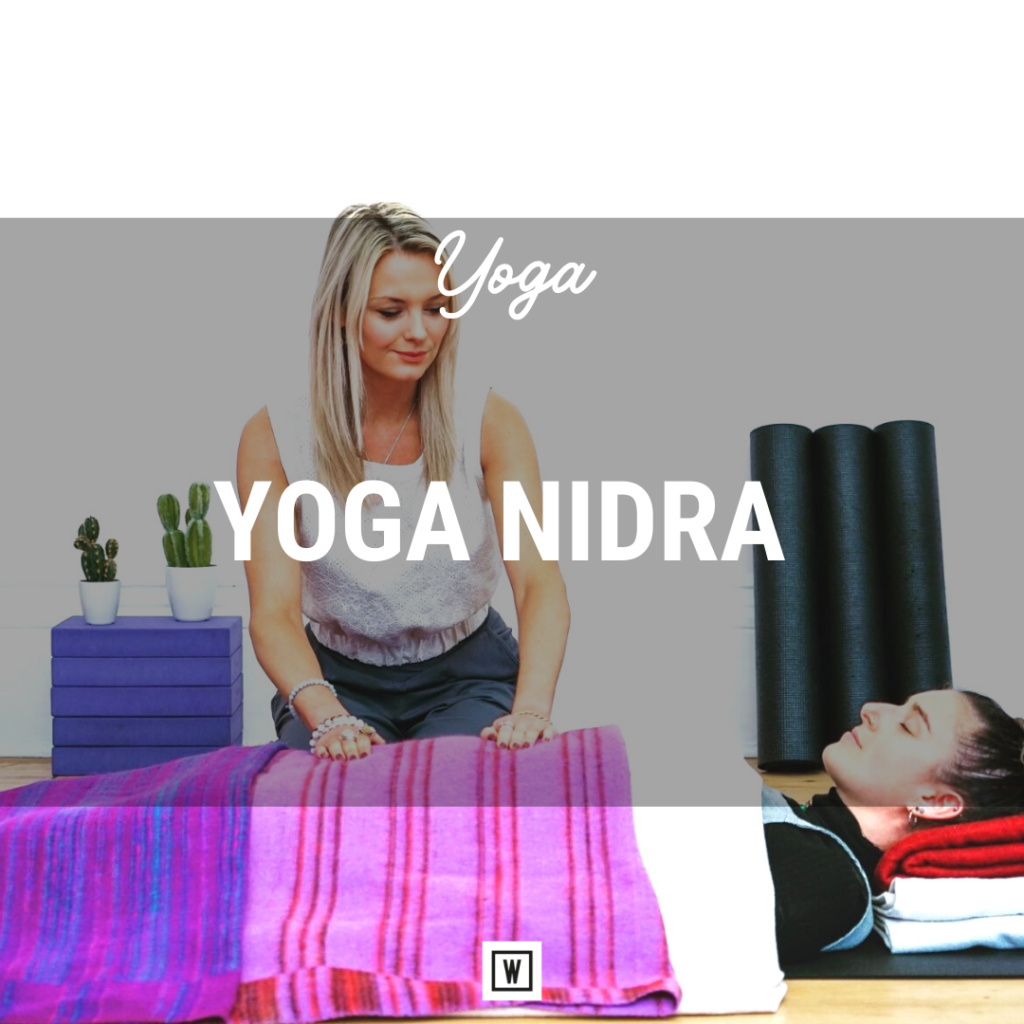 Yoga Nidra || Wednesday 8pm – 9pm 
Yoga Nidra "yogic sleep" is the state of consciousness between waking and sleeping.  It is a gentle practice and guided meditation. While resting savasana or a comfortable seated position, this unique guided mediation will help to quiet the overactive mind and unwind the nervous system as we journey through the physical, energy, mind/emotional, wisdom, and bliss bodies (known as the koshas).  Using a combination of breath awareness, body scanning, healing music, imagery and visualizations, the practice allows you to explore your inner self.

Benefits
Through a regular practice of Yoga Nidra one is able to remove negative habits, patterns and behaviors.  Yoga Nidra also helps to release tension in the body, calm the mind, enhance mental focus, improve quality of sleep, increase healthy habits and routines, reduce stress and increase overall mental wellbeing. 
If that isn't enough to get you to relax, we also have the most amazing heated blankets to keep you safe and warm!
This class is for absolutely EVERYONE!
STUDIO – Single session £10 || 5 Class Pass £45 || 10 Class Pass £80 || 20 Class Pass £150.